& Marriage Counselling
People come to see me for couples therapy (marriage counselling means the same thing) for a variety of reasons, including: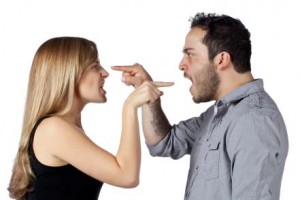 Communication difficulties
Conflict & power struggles
Violence
Sexual difficulties
Extramarital affairs
Considering marriage
Considering separation/divorce
Disagreements around parenting
Lack of emotional satisfaction
Concerns specific to gay couples
As with all of my work, my therapy with couples is tailored to the needs, desires, and preferences of the people in the relationship. As with most experienced couples therapists I believe that most difficulties in relationships are related to emotional difficulties rooted in early family experiences and are maintained by difficulties in communication. My view overlaps substantially with the Emotionally Focussed Approach of Johnson and Greenberg and the Imago Relationship Therapy of Harville Hendrix. In my work with couples I typically spend some time in working on improving communication and promoting better understanding of each other's experience.  I also typically work with people to identify the events or incidents that tend to trigger strong, distressing emotional reactions.  We work with these reactions so that they become less intense and so that each individual is better able to express these feelings constructively.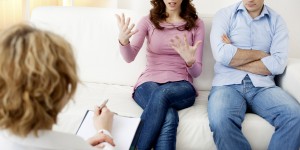 I have formal training in couples therapy, have supervised graduate students in couples therapy, and conducted research on the effectiveness of couples therapy while I was a professor at Simon Fraser University.
Although people usually come to see me for couples therapy due to difficulties within their relationship, the way that I work with couples also provides a wonderful context for each member of the couple to heal and grow as individuals. Indeed, research has shown that people who are clinically depressed and experience their partner as being critical show greater improvement with couples therapy than with antidepressant medication, and therapy is typically cheaper (British Journal of Psychiatry, 2000, 177: 95-100).  Through the way I work with couples, you can expect to develop a more intimate, satisfying, and fulfilling relationship and to learn some skills that allow your relationship to continue to grow and deepen after counselling has ended. You can also expect to come to feel better about yourself and to experience more satisfaction in your life in general.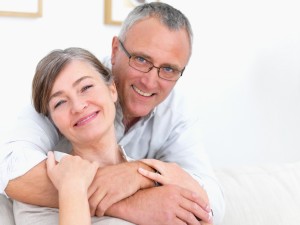 Regardless of the reason that you might be seeking help in improving your relationship, working on your communication skills will always be valuable. It is not that your difficulties are due to problems in communication, but rather that skilled communication will help you understand each other more deeply and promote resolution of your difficulties. I therefore ask that couples begin to work on their communication skills before our first appointment. I invite you to explore these resources, and others, on the Feel Good For Free area of my website.