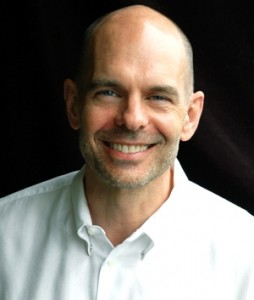 Welcome.
Here you can find information about:
My Orientation to Working with People
My practice and waitlist are currently full, and I am not able to commit to new clients at this time.  I encourage you to find a psychologist who can see you soon, and you can find many at www.psychologists.bc.ca   In general, I will only accept clients onto my waitlist who have read and begun working with the self-help materials on the Feel Good For Free pages of this website.
Among the more common reasons people come to see me are:
Depression (including clinical depression/major depressive disorder)
Anxiety (including panic/anxiety attacks, anxiety disorders)
Strong fears (including phobias)
Stress (including stress management)
Grief
Addictive behaviour
Childhood abuse issues (physical, emotional, & sexual abuse & neglect)
Trauma
Anger
Low self-esteem
Assertiveness
Self-defeating behaviour
Life transitions
Personal & spiritual growth
Couples counselling
Conflict in relationships
Communication problems
Difficulties with intimacy
Children's behaviour problems
Parenting difficulties
Problems of adolescence (including teen depression, teenage stress)
My orientation to working with people draws from several different theoretical approaches, is informed by current research, and emphasizes respect and compassion for my clients. My approach is flexible and tailored to the individual needs and desires of each person I work with. I blend my expertise in the approaches and methods together with the feelings, comfort, and beliefs of each client.  I provide people with plenty of feedback regarding my impressions such that each person is able to make informed decisions about their therapy. When people are willing, I recommend reading and other activities that can be done between sessions in order to maximize the benefits in as short a time as possible.
Scheduling Appointments:
Before adding people to my waitlist I usually speak with them by telephone, to answer any questions potential clients may have about me or my practice, and to gather sufficient information to ensure that I have the expertise to assist you with your difficulties. I may recommend reading or other work you can do while waiting to see me. Once you have made it to the top of my waitlist I will contact you to set an appointment time, and will send you details about my office location, etc.
Sometimes people just consult with me about a difficulty for one or two sessions, most engage in short-term work lasting 10-20 sessions, and some people with more longstanding difficulties, or people who want to make more substantial gains in their personal growth, engage in longer term therapy. People typically see me once per week, but less frequently is common and occasionally more frequent appointments are desired. My sessions are usually one hour (50 minutes in session, 10 minutes allotted for required preparation of session notes and preparation for sessions) but longer appointments are also available (see Fees and Forms). I have appointment starting times ranging from 9:00 am to 6:30 pm, with particular time-slots available on different days. Appointment times late in the day tend to fill up furthest ahead of time.
Cancellation Policy:
I ask that you cancel appointments with me as soon as you are aware that you need to. Other clients are waiting for appointments but often need to plan well ahead. If you cancel with 48 hours notice there is no fee. If you cancel with less than 48 hours notice half of your regular fee will be charged unless another client is able to fill the spot. If you have symptoms of cold or flu, or believe you may have COVID-19, you may have your session via Zoom, or if you are too ill for this may cancel with no fee. If you do not call or email to cancel I will assume that you are late for the appointment, wait for you throughout the appointment time, and the full fee will be charged.
You can learn more about my Education and Credentials.
You can find out about my work with people in Psychotherapy, Couples Therapy, Family Therapy, & Play Therapy/Parenting Support.